Boiler Installation
AR Heating Service provide excellent services for installation of new boilers in Harrow including Watford, Edgware, Wembley, and London. Our expert Gas Safe engineers specialise in fitting world class eco-efficient boilers. We give free and impartial advice on the most suitable boiler to meet your heating needs.
It is our priority to gain the trust of our customers and ensure satisfaction with our services provided. Our engineers are Gas Safe qualified and accredited by most of the boiler manufacturers. Our engineers will come fully prepared with all the right tools and skills to install both electric and gas boilers. In addition, you can also benefit from up to 10 years of manufacturer's guarantee.
Boiler Replacement
With regular servicing, some old boiler models can withstand many years of use but decision to replace your old boiler with a new one as repair bills can stack up, especially if you don't have boiler cover plan.
Listed below are some indicators you need a replacement boiler:
Your current boiler is beyond economical repair (BER) and it is cheaper to get a new boiler. The new boiler will provide a saving on your heating bills.
You are experiencing frequent issues like your boiler requires servicing more than once a year and several call out expenses therefore, replacement boiler is the best option.
Your current boiler has poor energy efficiency, leading to expensive gas bills and replacement boiler is the best option.
If your boiler leaks causing expensive call outs, then a replacement boiler will be the best option.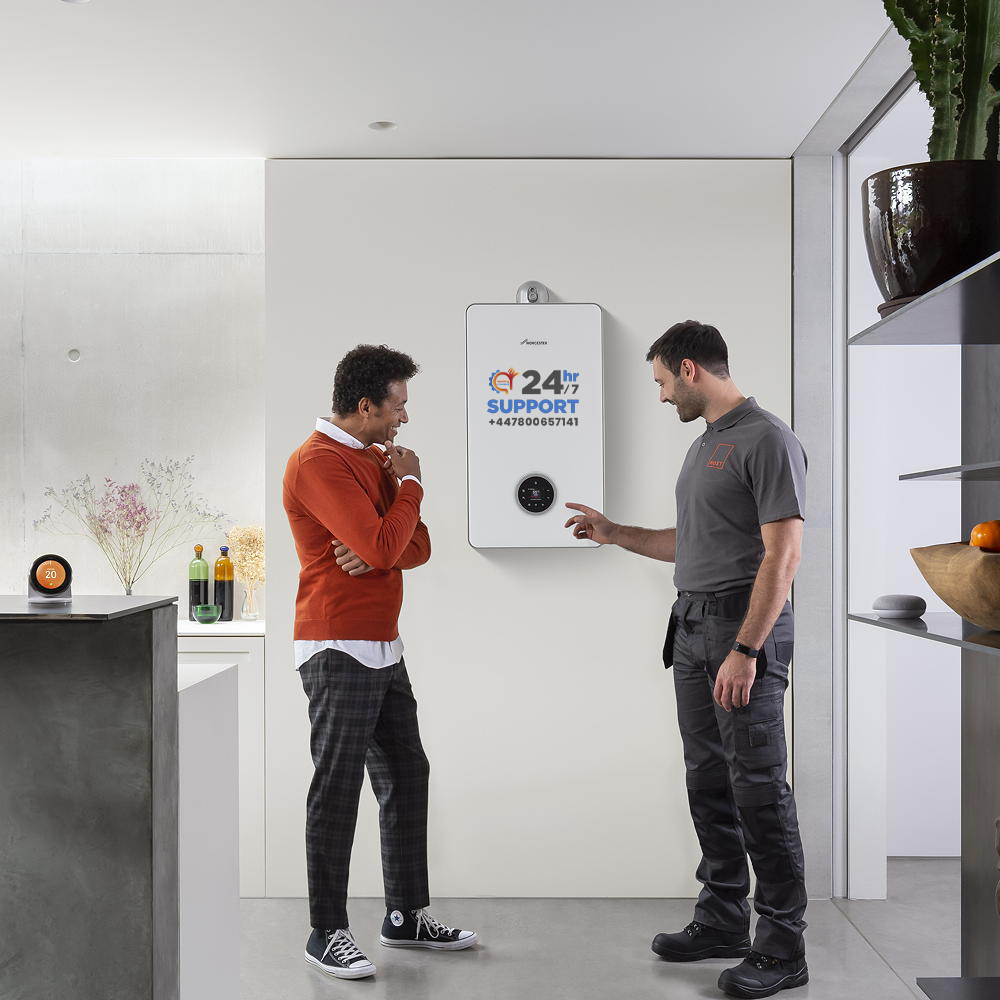 New boiler installation options
Getting a new boiler is a decision that will affect your life for many years to come, that's why we recommend an A-rated boiler, that is more efficient and cost-effective that will save a lot of trouble in the long run.
Listed below are boiler main types you can choose from:
Combi boilers are suitable for smaller properties that don't have additional water tank or need hot water all the time. Combi boilers can be fired by a different type of fuel or electricity.
Gas combi boilers:Budget-friendly option for homes connected to a gas supply.
Oil combi boilers:Outdoor oil tank is required and are energy efficient, suitable option for homes without a gas supply.
LPG combi boiler:For homes that don't have a gas supply and require installation of a separate oil tank. LPG has similar efficiency as the gas heating systems.
Electric combi boilers:Smaller in size than the fuel-burning boilers but they heat less water due to size of boiler
New boiler installation options
Regular boilers This type of boiler is perfect for homes with hot water running same time in more than one room. This type will need a hot and cold water storage tank in your loft.
System boilers
Used in a house with more than one bathroom, they are easier to install and do not require additional space. You provide supply as many hot taps without any limits in number of taps.
Please note : Gas boilers should only be installed by certified gas boiler engineers who are Gas Safe registered and fully qualified to provide such services. If installed by an engineer who is not qualified with correct certification then this will affect your house insurance and appliance's warranty.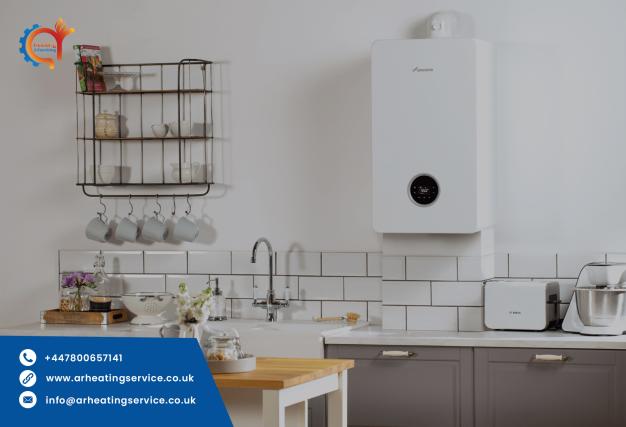 Frequently Asked Questions
Boiler installation must be carried out by a Gas Safe registered engineer as it is the law.
On the day of your boiler installation, clear the area where boiler is to be boiler to be installed in advance, this will our engineer to get started on the installation straight away.
Ideally, the best place to have your boiler installed is in the same place as the last one and most homeowners install in a walk-in cupboard, utility room or kitchen and this can be agreed when we provide the quotation.
In normal circumstances it can take 2 to 3 day to complete a boiler installation, depending on the requirements of the job. A more accurate estimation will be provided after the survey and quotation.