Power Flushes
AR Heating Services are your local and reliable expert plumbers and heating engineers in Harrow, Watford, Hemel Hempstead, St. Albans, Bushey, Stanmore, Edgware, Ruislip, Northolt and London. Our focus is to provide a professional and cost effective solutions for our customers.
Power Flushing
A Powerflush is a process for your boiler that removes any dirt, sludge, rust and debris accumulated within your system over time. If action is not taken then it could cause blockages or corrosion and ultimately reduce the efficiency of your boiler, and will lead to a breakdown.
What happens during a Powerflush and how long could it take?
During a Powerflush chemical is circulated through your radiators, pipes and boiler at a high pressure. During this process it will flush out any inhibiting deposits and will allow water to flow freely in your system.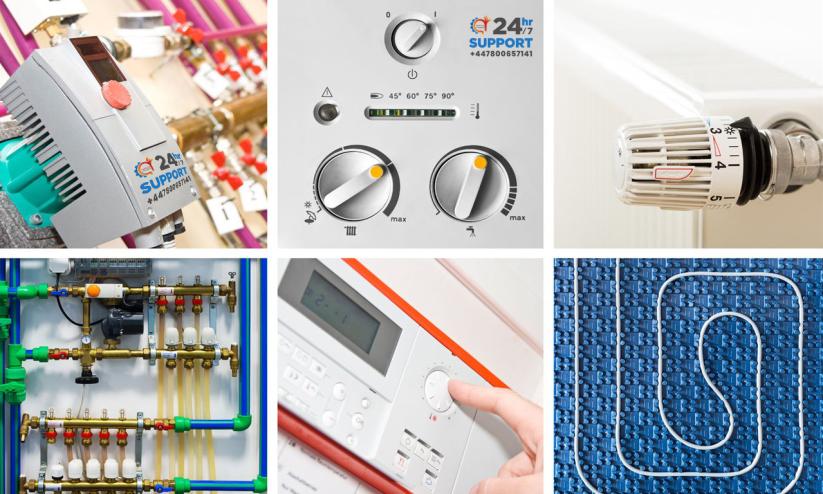 Benefits of Power Flushes
Powerflush can take up to around 8 hours to perform, however can take longer depending upon system size or it's a complicated systems, and it could take up to 2 days. Some of the benefits are detailed below:
Energy-efficiency and potential saving on your energy bills
Less chances of a boiler breakdown
It will improve system lifespan
Radiators will warm up faster
The quality of hot water & heating will improve
Noise reduction from your boiler and radiators
Why Power Flushing
When your system is contaminated by a number of reasons including incorrect installation, the system not been thoroughly cleansed before installation or bacterial growth, in these circumstances you will need a Powerflush. When you get a new boiler installed, the building regulations recommend that a suitable cleanse is carried out prior to the installation. Does your system require a Powerflush, some of the common signs are detailed below:
Cold spots on your radiators
Radiators need constant bleeding
Boiler and Radiators are noisy
Why Power Flushes
Leaks in your Radiator
Regular breakdowns
Boiler needs to be restarted on a regular basis
Radiators will warm up faster
Central heating system heats up but takes a long time
Not all the radiators heat up at same time.
Hot pipes but radiators are cold.
A Powerflush and any central heating work should be carried out by a qualified engineers, our engineers always carry their Gas Safe ID. There are no rules stating that a Gas Safe registered engineer should perform a system Powerflush however, any mistake could make your heating system perform worse than before, also using the specialised chemicals involves certain amount of risk. We would recommend getting a professional to do the job.