Heating & Plumbing
Harrow Boiler Heating offers an extensive range of premium quality central heating design, installation, repairs and associated plumbing services. Harrow Boiler Heating is focused on ensuring you get the best service possible and focus on devising and delivering effective and efficient central heating design, installation, repairs and associated plumbing services to save you time and money.
Plumbing Services
Harrow Boiler Heating provide a range of plumbing services associated with your boiler and heating system requirements. Cold weather can cause all kinds of trouble for your plumbing, just at the time when you rely on your heating system more than ever. From frozen pipes to restricted flow causing heating problems to bleed radiators to general plumbing requirements around the home, that is where we can help. Get in touch today, we are here to help!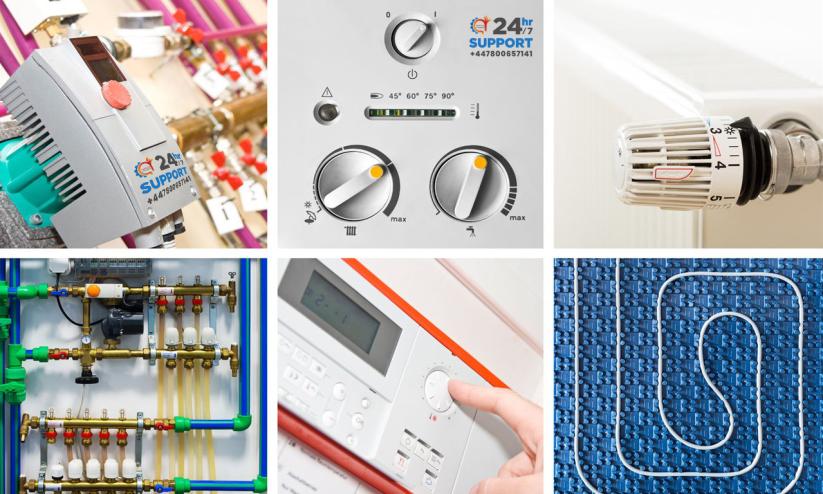 Heating Repairs & Servicing
Our engineers are highly qualified and well-trained heating and plumbing Gas Safe professionals. We have access to all the modern facilities that enable us to thoroughly diagnose your central heating system and accurately identify the faults. We are able to repair most makes of central heating systems and boilers. We also offer preventive services including routine checks and thorough cleaning of your central heating devices, to increase their lifespan (including power flushing).
Frequently Asked Questions
A central heating system, is a means of providing heating and hot water for your home from one central source. Central heating systems consist of wet systems with a boiler and radiators, warm air system and storage heaters.Wet systems are most common form of central heating systems and most use natural gas. With properties that don't have gas connection electric central heating boilers are used that becoming popular. Some other fuels being used are heating oil, liquid petroleum gas (LPG), and on rare occasions coal pellets or biomass like wood chips
Some issue that may lead to you experiencing problems could be your thermostat, filters, power supply and even leakage. If you have checked all these items and you system is still experiencing issues then please call our engineers for a survey of all your system.
No, you are increasing your cost, best solution is to only turn on your heating when required.
No, as this will mean your heating is also on all the time causing you higher bills.
This could be caused by a number of issues like your pilot light is orange/yellow should be blue, or high pressure and noises like whistling, banging or tapping.
We have to consider a number of factors like size of home, type of boiler and radiators required. Please call us for a survey that will allow us to give you an accurate quote and timescales for installation.
Yes, we can provide our full range of services and work with your property manager on your behalf for annual service, heating & boiler installations, maintenance, safety checks or 24/7 emergency repairs.