Central Heating System Installation
AR Heating service install full central heating systems, provide boiler swaps, and can change boiler systems from regular to combi boiler and system boiler to combi boiler. We are your local and reliable expert plumbers and heating engineers in Harrow, Watford, Edgware, Wembley, and London.
Central Heating System Design
Central heating systems are at the heart of every home. However, a poorly designed system and an old boiler can be very expensive to run. Book a visit from one of our engineers, who will suggest the best course of action to make sure you are not wasting money. Whether it is replacing your boiler, upgrading your radiators, or changing the central heating controls, rest assured that Harrow Boiler Heating will deliver an affordable solution to meet your central heating needs.
Best and affordable solutions
Best course of action to make sure you are not wasting money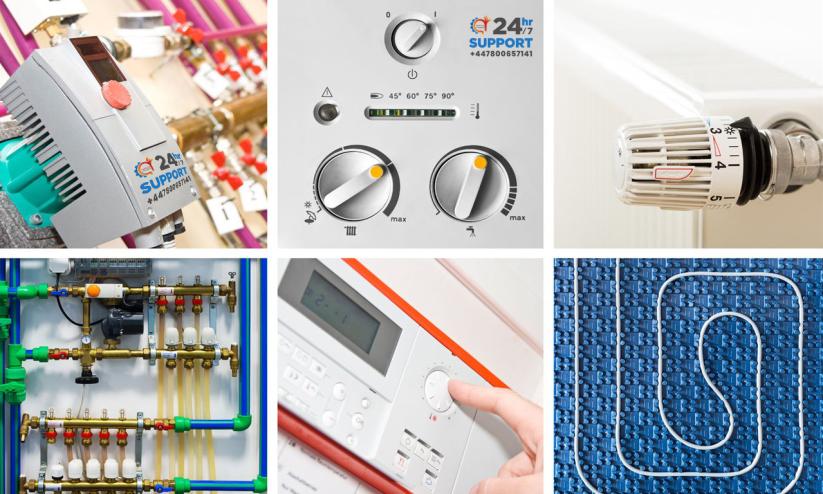 Central Heating System Installation
Central heating installation is labour intensive as many tasks need to be done—from fitting pipework throughout your house, placing radiators and installing the boiler. Your central heating system provides heating and hot water, so ensuring that it is professionally installed, serviced and maintained by qualified engineers is critical. The essential items required are, to install a boiler, water storage tanks, radiators, pipes, expansions vessels, pump, controls, and various other components
Frequently Asked Questions
A central heating system, is a means of providing heating and hot water for your home from one central source. Central heating systems consist of wet systems with a boiler and radiators, warm air system and storage heaters.Wet systems are most common form of central heating systems and most use natural gas. With properties that don't have gas connection electric central heating boilers are used that becoming popular. Some other fuels being used are heating oil, liquid petroleum gas (LPG), and on rare occasions coal pellets or biomass like wood chips
Some issue that may lead to you experiencing problems could be your thermostat, filters, power supply and even leakage. If you have checked all these items and you system is still experiencing issues then please call our engineers for a survey of all your system.
No, you are increasing your cost, best solution is to only turn on your heating when required.
No, as this will mean your heating is also on all the time causing you higher bills.
This could be caused by a number of issues like your pilot light is orange/yellow should be blue, or high pressure and noises like whistling, banging or tapping.
We have to consider a number of factors like size of home, type of boiler and radiators required. Please call us for a survey that will allow us to give you an accurate quote and timescales for installation.
Yes, we can provide our full range of services and work with your property manager on your behalf for annual service, heating & boiler installations, maintenance, safety checks or 24/7 emergency repairs.